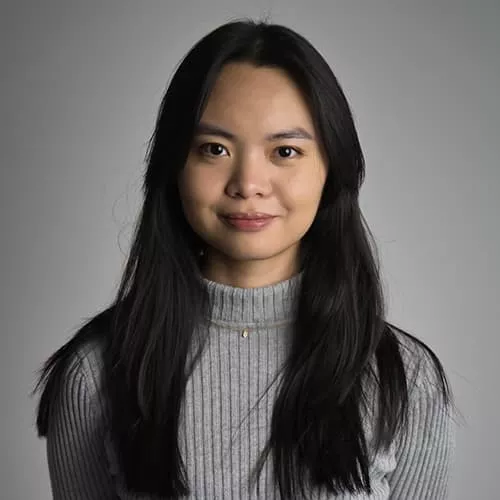 Experience
More Than 6+ Years
Daniella Ganzon serves as a Sales Representative, overseeing lead generation and sales within Eclipse Scheduling. Daniella has a B.A. from the University of Toronto and has worked in B2B sales prior to joining Eclipse Scheduling.
Daniella Ganzon was born in San Pablo, Philippines, and immigrated to Canada with her family as a child. Growing up, she enjoyed her annual road trips with her family and volunteering at the Winnipeg Children's Museum as an art teacher.
Her interest in travel and art inspired her to study architecture at the University of Toronto. While pursuing a Bachelor of Arts in Architectural Studies, she had the opportunity to complete an internship with the Government of Manitoba, where she learned how to analyze construction documents; and Avolta Canada, where she learned marketing and sales as a marketing intern.
In 2022, Daniella graduated with academic honors and high distinction. Her experience in construction and marketing gave her the opportunity to work with Gillis Quarries Ltd, shortly after graduation. In this role, she developed her skills in B2B sales and inside sales, as well as in refining her customer service skills through creating relationships and serving the Manitoban design community. At the beginning of 2023, Daniella joined Eclipse Scheduling as part of the sales team.
When she is not assisting clients, she likes to walk in the park with her dog, Finn.
University of Toronto Dean's List Scholar 2018-2022
Daniella has always believed that "small daily improvements lead to stunning results". Daniella applies this mindset to overcome the challenges of learning any new skill. With this mindset, any task that seems daunting can be overcome through small and consistent growth.
Daniella will be involved in lead generation, create and refine processes to optimize quality lead engagements, and will work closely with the implementation team to develop and refine an engaging product demo experience.
Professional Associations
Daniella is a member of Young Construction Leaders of Manitoba and the Manitoba Women in Construction Association.
Outside of work, Daniella likes to go to the gym, attend yoga classes, learn new songs on the guitar, and take Finn (her dog) out to the dog park. Occasionally, she also enjoys traveling and experiencing new places with her friends.
Contact Our Professionals
Need Help? Let's Get in Touch